Tree Removal
Our residential and commercial customers receive exceptional service with our experienced team, high safety standards, and quality equipment. Contact S & P Tree Care for all of your tree removal needs, including stump grinding and removal, lot clearing, and emergency/storm clean up services.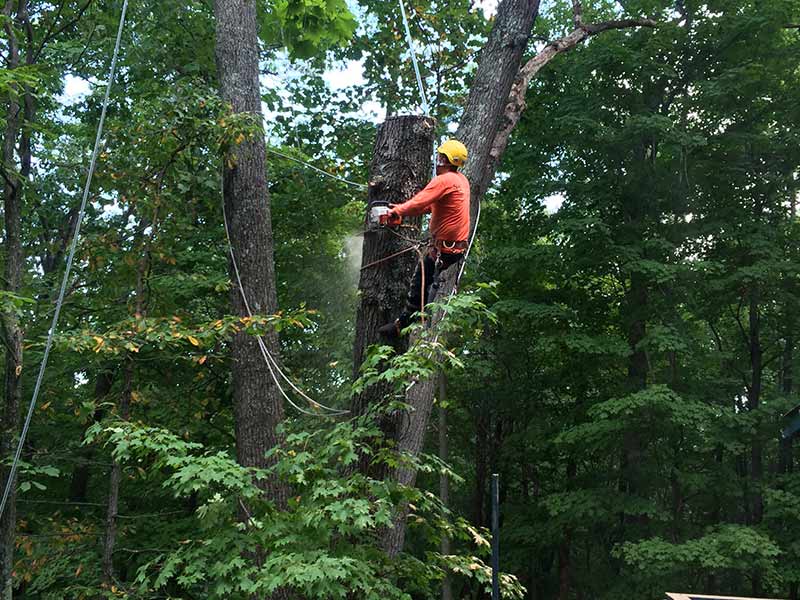 What to Expect
We never like to get rid of a tree, but sometimes it is necessary to remove one. Weakened or damaged trees are a safety hazard to you and your property. Falling limbs or low-hanging branches are often a danger to windows and roofs of a home or commercial building. Once removed, we dispose of the trees in a careful and efficient manner, minimizing waste and invasiveness in your landscape.
Stump Grinding
S & P Tree Care is committed to improving the health and vitality of our community's residential and commercial properties, by eradicating rotting stumps whenever possible. With our advanced stump grinding equipment, we will turn your unwanted stumps into quality, nutrient-rich mulch. You'll never notice they're gone, and your landscape will be restored to its fullest potential.