Credentials
S & P Tree Care is committed to following safety standards. We are proud to be affiliated with and certified by some of the industry's leading organizations.
International Society of Arboriculture (ISA), Certified Arborists on Staff
An arborist by definition is an individual who is trained in the art and science of planting, caring for, and maintaining individual trees. ISA arborist certification is a nongovernmental, voluntary process by which individuals can document their base of knowledge. Certified Arborists are individuals who have achieved a level of knowledge in the art and science of tree care through experience and by passing a comprehensive examination developed by some of the nation's leading experts on tree care. Learn more about hiring a Certified Arborist.
---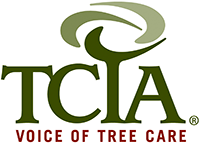 Tree Care Industry Association (TCIA), Member
Established in 1938, the Tree Care Industry Association is a trade association of more than 2,000 commercial tree care firms and affiliated companies. TCIA develops safety and education programs, standards of tree care practice, and management information for arboriculture firms around the world.
---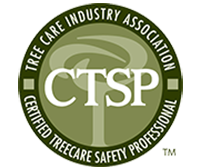 Certified Treecare Safety Professional (CTSP), CTSP #01781
The only safety credentialing program in the industry, TCIA's Certified Treecare Safety Professional program is designed to address several of the safety challenges that tree care companies face. More than a straightforward "safety trainer" credentialing program, CTSP teaches safety professionals strategies and tactics for changing the very culture of their organization. A CTSP acts as a safety "coach," working to develop and nurture a culture of safety. The program provides the CTSP with a well-rounded education in safety concepts, plus the tools to effectively communicate these concepts.
---
Fully Licensed
MD Tree LIC #998